Samenwerking KPN en Babbage
Door de brede oplossingsgerichte benadering heeft Babbage in de afgelopen jaren meerdere duurzame werkplekken voor slechtzienden en blinden bij KPN kunnen realiseren. Mede dankzij een aantal succestrajecten is KPN overtuigd geraakt van de oplossingen die Babbage biedt binnen werkplekken.
Een HR-manager binnen KPN vertelt: " Sinds 2010 hebben we al een vooruitstrevend personeelsbeleid waarbinnen we streven naar een groter aantal medewerkers met een beperking binnen onze organisatie. We merkten dat personen met een visuele beperking de werkzaamheden prima met dezelfde arbeidsprestaties kunnen uitvoeren als hun ziende collega's, mits zij op de juiste manier hun beperking kunnen compenseren. In het verleden is al door diverse hulpmiddelenleveranciers geprobeerd werkplekken binnen de verschillende contactcentra toegankelijk te maken, Babbage is echter de enige organisatie die echt duurzame toegankelijke werkplekken oplevert. We willen daarom dat Babbage ons blijft ondersteunen bij het creëren van nieuwe werkplekken en ondersteunen bij huidige werkplekken binnen geheel KPN Nederland."
Naar verwachting zullen in de nabije toekomst meer werkplekken binnen KPN ontstaan voor personen die een afstand hebben tot de arbeidsmarkt. Het gaat hierbij om diverse functies op verschillende niveaus zoals bijvoorbeeld klantexperts, ICT medewerkers, helpdesk medewerkers en technische support medewerkers etc.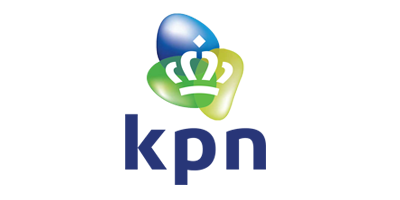 Contact
Wil je een product uitproberen of heb je een andere vraag? 
Bel ons of vul onderstaand formulier in en wij nemen zo snel mogelijk contact met je op.