vhp Human Performance
De samenwerking tussen Babbage en vhp Human Performance brengt het beste van twee werelden samen. We bieden een optimale inclusieve klantbeleving op het gebied van digitale en fysieke toegankelijkheid.
Dit doen we vanuit een unieke samenwerking onder de naam Inclusive4all. De samenwerking brengt het toegankelijk maken van informatie voor mensen met een fysieke beperking samen met de kennis van het menselijk presteren.
Wij helpen organisaties bij het toegankelijk maken van:
Websites, apps en andere digitale documenten
Inrichting van gebouwen en omgeving
(Werk) processen/ procedures
Daarnaast assisteren we bij het borgen van toegankelijkheid in de organisatie.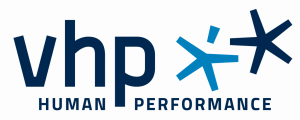 Contact
Wil je een product uitproberen of heb je een andere vraag? 
Bel ons of vul onderstaand formulier in en wij nemen zo snel mogelijk contact met je op.