Gemeente Rotterdam
In 2018 nam Gemeente Rotterdam contact op met Babbage vanwege problemen met de werkplekken voor hun visueel beperkte medewerkers. Samen is er gekeken naar wat er nodig was om de werkplekken van de medewerkers beter toegankelijk in te richten.
Met name de ICT afdeling van de Gemeente Rotterdam gaf aan dat er technische problemen waren met het gebruik van de toegankelijkheid software. In die tijd werd iedere werkplek van de visueel beperkte medewerker van een maatwerk oplossing voorzien. Dit was erg tijdrovend en inefficiënt. De gebruikers ondervonden verder ook veel technische problemen en konden daardoor hun taken niet goed uitvoeren.
Voor Babbage een mooie uitdaging om ervoor te zorgen dat alle werkplekken weer optimaal gebruikt konden worden.  Zoals bij elk project werd er eerst een algemeen onderzoek gedaan naar de organisatie en ICT-omgeving. Hiermee werd, voor het totale bedrijf, in kaart gebracht welke toegankelijkheidssoftware nodig was en welke pakketten we konden aanbieden. In dit geval is er gekozen om 2 profielen in te richten namelijk: een slechtziend profiel en een blind profiel.
De gemeente Rotterdam gebruikt 11.700 thin clients voor de werknemers in een 14.000 Citrix en iVanti omgeving. Babbage heeft het ACCESS4U pakket "Ultimate Screen Access" geïmplementeerd in combinatie met "Unicorn". De uitrol van deze werkplek is, vanwege iVanti, zonder tussenkomst van de ICT afdeling volledig automatisch.
Babbage heeft alle medewerkers voorzien van een training zodat ze alle handvaten hebben om USA optimaal te gebruiken. Uiteraard worden bij de gemeente ook andere hulpmiddelen gebruikt zoals braille leesregels. Voor nieuwe medewerkers is een training gemaakt waarmee direct alle informatie toegankelijk wordt die nodig is op de werkplek.
Het resultaat? Visueel beperkte medewerkers die taken optimaal en efficiënt kunnen uitvoeren. Er is nu een stabiele oplossing voor vergroting, spraak en braille op alle kantoren direct beschikbaar. In de gehele organisatie zijn alle werkplekken daardoor toegankelijk.
Op dit moment werkt Babbage en de gemeente Rotterdam nog steeds intensief samen en is de Gemeente Rotterdam een inclusieve werkgever geworden.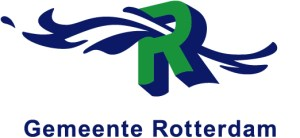 Contact
Wil je een product uitproberen of heb je een andere vraag? 
Bel ons of vul onderstaand formulier in en wij nemen zo snel mogelijk contact met je op.